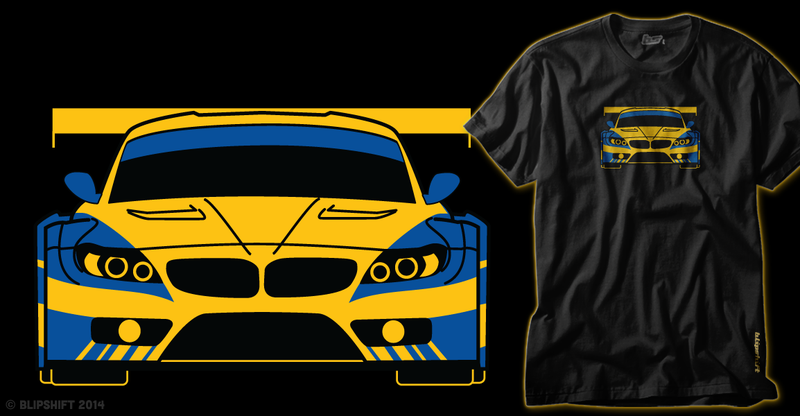 I am beyond excited. I cannot believe that I won the Blipshift / Turner Motorsports FTW T-shirt design contest. Being a pretty big BMW fan, this is a dream come true for me. I am super excited to be part of the Turner Motorsports Race Team as they try to win the title again in 2015.
I cannot wait until the race weekend. My best friend and I will be heading over to the 2015 season finale held at Road Atalanta. We will be right in the middle of all the action. We will get to experience the racecars passing by at full throttle, smell the race fuel and burnt rubber in the air, and hang out with the Turner Motorsports crew and watch them doing what they do best: WIN. It is going to be an unforgettable experience that I am beyond excited for.
My shirt design is currently available on the Blipshift site, so be sure to head over there and check it out. It will only be available until 11/17 so get get it before it is too late.
I want to thank Blipshift and Turner Motorsports for giving me the opportunity to live my Petrolhead dream. I cannot wait until the race weekend! Only 230 more days to go.